Today, I have something completely different to share as part of Harry Potter month, a bit of an experiment if you like! Feel free to let me know whether you love it, hate it, like it or couldn't care less! Also, fair warning, I am absolutely NOT a nail blogger, so apologies for the photo quality!
Here's a thing you probably don't know about me – I'm nail varnish obsessed. Like, I have over 100 bottles…BUT, I'm so lazy and impatient I rarely use them!  I happily get lost in blogs like The Nailasaurus, but I actually attempt nail art maybe three or four times a year, and I only paint them once a month or so.  I get fed up when it takes more than 2 coats, or when a nail varnish comes out streaky, or when I attempt nail art and get a mess…
But the one thing I do love – finding a new colour.  Coming home with that new exciting colour and testing it out.  So, that led to my experiments with making my own colours.  There's two main methods – frankening (mixing polishes you already own) or making polishes from scratch.  I play around with both methods, and I've made a Harry Potter inspired varnish both ways this month!
I figured Harry Potter Month was a perfect excuse to share my first Harry Potter inspired franken polish!
Inspiration: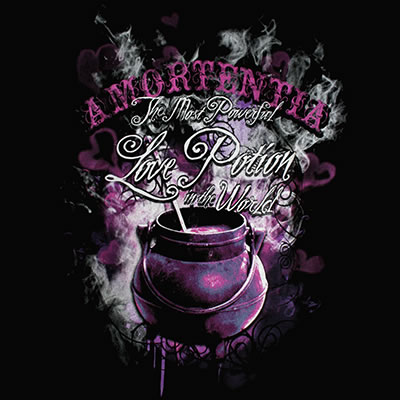 Now, I usually don't wear pink … well, anything to be honest, but Amortentia was just such a fun inspiration I couldn't resist! Things I was aiming for with my polish:
Pink or purple colour – I didn't want anything too 'in your face' because hey, the person you're dosing with Amortentia shouldn't be suspicious 😉
Mother of pearl sheen – I knew this would be hard but I wanted to try anyway!
GLITTER – Fun fact, in nail varnish (though virtually nothing else) I'm a sucker for glitter. I wanted lots of tiny glitter with a few larger pieces, just to make it slightly complex, but only at second glance (back to that not too in your face thing)
Scent
Here are the polishes I pulled out as potentials:
I know this is a huge number of polishes, but I wanted them all laid out so I could see my inspiration before I started!  To get an estimate of how much I used – these photos were taken after I made the polish, and each of these bottles was full before I started.
The mixture is made up of:
Pretty much equal amounts (to about 2/3 of the bottle)

Barry M – A limited edition pink glitter my sister bought me for Christmas one year, (5th from the left)
Maybelline – Love Lilac (far right)
Rimmel Metal Rush – Pearly Queen (3rd from right)

A generous helping of Maybelline – Sugar Crystals (4th from right)
A small part of the three polishes on the far left,

George glitter Champagne,
Rimmel Space dust – Aurora
Unnamed Claire's glitter polish which is dark red and black.

A tiny bit of essential oil (vanilla)
The final result:
The finished bottle | Blurry photo to show the glitter/colour flashes more clearly
Overall, I'm pretty pleased with how it turned out.  It didn't really end up with that pearly sheen I wanted (no matter how much of the Rimmel Pearly Queen I added) but I like the effect.  It's a discreet enough colour that I can wear it at work, but up close the glitter really gives it that extra layer, and the colour changes in different lights really give it that complex 'hidden things' look I was going for! The scent is pretty much lost in the polish, but I didn't want to add too much and run the risk of screwing up the mixture, so something for future experimentation I think.
All in all, not bad for my first Harry Potter inspired franken!
As I said before, this is the first time I've posted a bookish inspired polish, and I'd love to know whether you'd like more of these posts/would rather watch paint dry/couldn't care less either way, so please let me know!
Related Posts