Okay, so my last check-in was at a slightly weird time so it just makes sense that this one should be too right? We're almost 60% of the way through the year and thanks to a slow start to the year and my contract being extended it's now becoming clear that I'm not going to hit my goals.  I figured adjusting them sooner rather than later made sense, so here's my original goals, progress and adjusted targets.
Get my NetGalley feedback to approval ratio above 80% – New goal: 65%
Current: 54.5%
My progress on this in the first third of the year was fantastic, but I've barely made any progress at all since then.  To get to 80% I'd need to review another 37 NetGalley books by the end of the year which seems a tiny bit ambitious!  I'm going to adjust this to 65%, which means reviewing a slightly more reasonable 16 books.
Read at least 100 books – New Goal: 60 books
Current: 37 books
This just hasn't happened!  I had hoped to catch up during August and September, but now that my contract has been extended I'll have a lot less free-time than planned!  then come October I'll be back at uni, complete with a two hour commute each day, so catching up is a long lost dream!  I'm  adjusting my goal to 60 instead.
Read 45,000 pages – New goal: 24,000
Current: 16256
Well, since I'm adjusting my book goal my page count goal needs to be adjusted too!
Read 12 books off my 101 Fantasy Project
Current: 12
Woohoo, complete!!
Write 75 reviews – New Goal: 50 reviews
Current: 30
Now since I've changed my reading goals, my reading challenges are obviously going to need adjusting too.  Now I'm being a bit of a rebel here because practically every challenge says you can move up a level but not down…but never mind 😉
Seriously Series Reading Challenge – No adjustments
Series started in 2014
Target: 18+ series          Progress: 14
Series started before 2014
Target: 18+ series          Progress: 11
Series rereads
Target: 1                 Progress: 0

Library Books Challenge
Target: 36 books
Progress: 6

I've barely made a dent in this one, and at the minute all my planned reads are review copies or books I own so I think I'm dropping this challenge all together.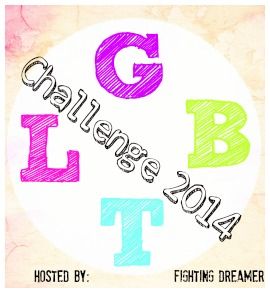 LGBT Challenge – No adjustment
Target: 3 books+
Progress: 1
I've only read one book for this challenge so far, but I'm vaguely hopeful about reading the other two to meet my goal so for now I'm keeping this the same.
Review Pile Reading Challenge
Target: 31+ books
Progress: 17 books

Hmm I've got 10 (very exciting) review copies pulled out so if I could find another four (and then read them all) I'd be on track for this one, so for now, no adjustments.
TBR Pile Reading Challenge
Target: 31+ books
Progress: 12 books
New target: 21+ books
Related Posts