So, now that 2014 is officially over, I can fill out Jamie's End of Year survey! I love taking part in the survey, though it always takes me days to straighten my thoughts out!  I've had this open in my drafts for about a week now, adding bits and changing my mind, but I think (think!) I'm finally happy with my answers!

Number Of Books You Read: 65
Number of Re-Reads: 0
Genre You Read The Most From: Fantasy (22), followed by sci fi (17)
 
1. Best Book You Read In 2014?
Fantasy – Graceling or Heir of Fire
Sci fi – Red Rising
2. Book You Were Excited About & Thought You Were Going To Love More But Didn't?
Clariel – I remember loving the Abhorsen series but I thought Clariel was just okay which was disappointing. I think I might have liked it more if I'd re-read the others first though.
 3. Most surprising (in a good way or bad way) book you read in 2014? 
Prince of Fools – I really liked it, and the most surprising thing was how much I loved the relationship between Jalan and Snorri!
 4. Book You "Pushed" The Most People To Read (And They Did) In 2014?

Ready Player One (to my dad) & Red Rising (to everyone)
 5. Best series you started in 2014? Best Sequel of 2014? Best Series Ender of 2014?

Series starter: Red Rising
Sequel: Heir of Fire
Series Ender: Bitterblue
 6. Favorite new author you discovered in 2014?
I read books by 32 new-to-me authors this year, so picking one is hard. I think I can narrow it down to three: Pierce Brown, Kristin Cashore and Deborah Harkness.
7. Best book from a genre you don't typically read/was out of your comfort zone?

Prisoner of Night and Fog – I don't read a lot of historical, but I absolutely adored this.
 8. Most action-packed/thrilling/unputdownable book of the year?

 9. Book You Read In 2014 That You Are Most Likely To Re-Read Next Year?
Probably either Heir of Fire before book 4 or Snow Like Ashes, which everyone loved but honestly had very little impact on me when I read it. I'd like to give it another go at a time when I'm not in a giant reading slump!
10. Favorite cover of a book you read in 2014?
I really love this cover – the green (my favourite colour!), and the fact that even though there's a woman on the front, she hasn't got a prom dress on, she's got an outfit that fits with the story and with Dorie's character perfectly.
11. Most memorable character of 2014?

Definitely Manon!
 12. Most beautifully written book read in 2014?
13. Most Thought-Provoking/ Life-Changing Book of 2014?
Lock In – Although I had some issues with the pacing, the concept was brilliant, and it stuck with me for months after reading.
 14. Book you can't believe you waited UNTIL 2014 to finally read? 
Definitely the Graceling series – I was convinced I wouldn't like it for some reason but then I loved all three.
 15. Favorite Passage/Quote From A Book You Read In 2014?
I think one of my new years resolutions might need to be tracking quotes somewhere, I never do!
"I'm not going to wear a red dress," she said.
"It would look stunning, My Lady," she called.
She spoke to the bubbles gathered on the surface of the water. "If there's anyone I wish to stun at dinner, I'll hit him in the face."
From Graceling
"LOG ENTRY: SOL 381 I've been thinking about laws on Mars. Yeah, I know, it's a stupid thing to think about, but I have a lot of free time. There's an international treaty saying no country can lay claim to anything that's not on Earth. And by another treaty, if you're not in any country's territory, maritime law applies. So Mars is "international waters." NASA is an American nonmilitary organization, and it owns the Hab. So while I'm in the Hab, American law applies. As soon as I step outside, I'm in international waters. Then when I get in the rover, I'm back to American law. Here's the cool part: I will eventually go to Schiaparelli and commandeer the Ares 4 lander. Nobody explicitly gave me permission to do this, and they can't until I'm aboard Ares 4 and operating the comm system. After I board Ares 4, before talking to NASA, I will take control of a craft in international waters without permission. That makes me a pirate! A space pirate!"
From The Martian
"Humanity can be divided into madmen and cowards. My personal tragedy is in being born into a world where sanity is held to be a character flaw."
From Prince of Fools
16.Shortest & Longest Book You Read In 2013?
Shortest: This Book Will Make You Calm (160 pages)
Longest: Fool's Fate (914 pages)
 17. Book That Shocked You The Most

Hmm, maybe I've repressed the trauma but nothing is jumping out at me…Maybe Symbiont?
18. OTP OF THE YEAR (you will go down with this ship!)

I'm cheating for this one as the OTP destroying occupying my heart most right now is a TV one…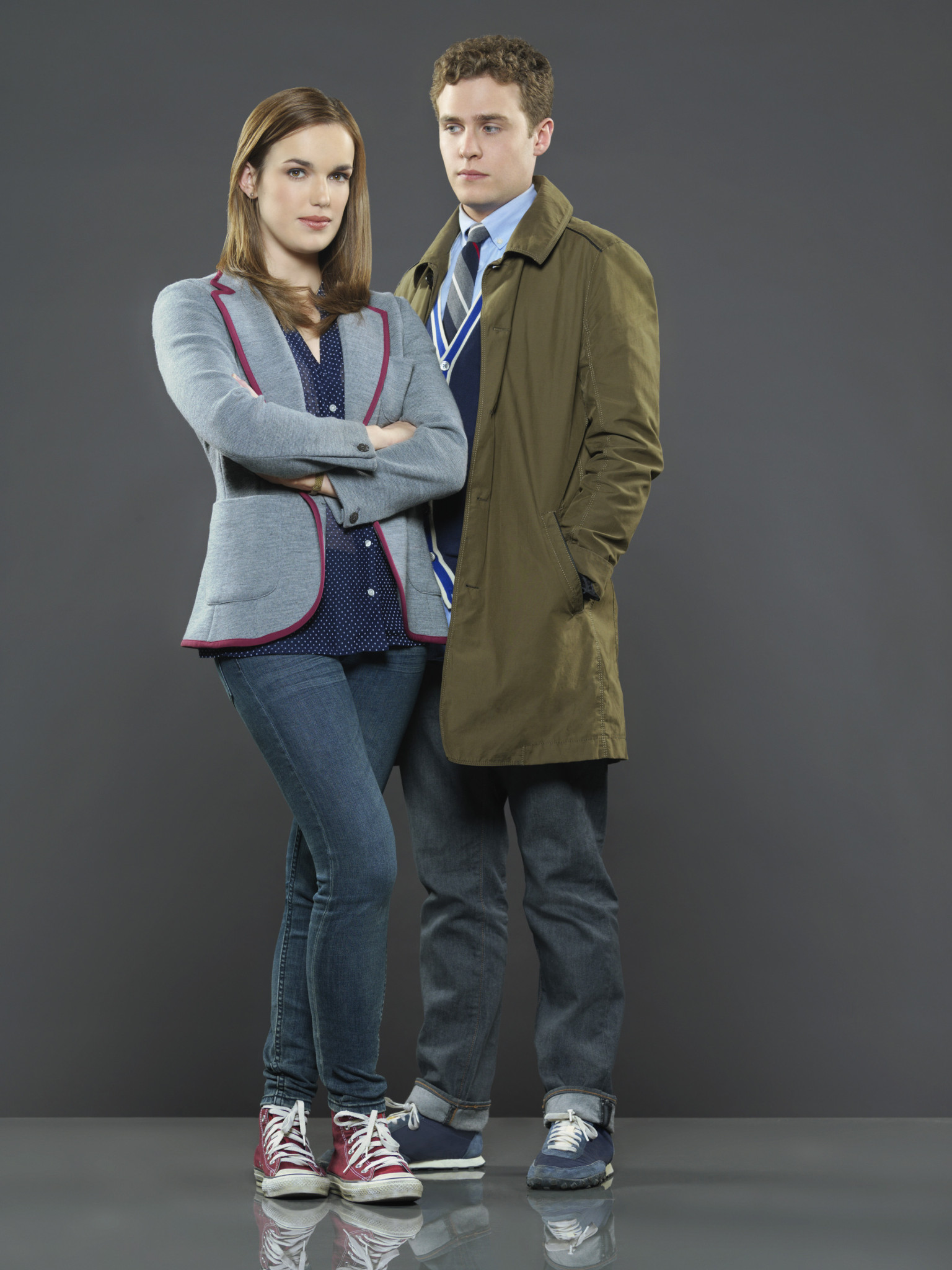 19. Favorite Non-Romantic Relationship Of The Year
Jalan and Snorri from Prince of Fools!
20. Favorite Book You Read in 2014 From An Author You've Read Previously
Fangirl – as I said in my review, I want to buy everyone close to me a copy and say "THIS. THIS IS HOW MY BRAIN WORKS!". 
21. Best Book You Read In 2014 That You Read Based SOLELY On A Recommendation From Somebody Else/Peer Pressure:
Graceling – I feel like the last person to have read these books!
22. Newest fictional crush from a book you read in 2014?
Eh, book crushes kind of escape me. Can I say Manon in Heir of Fire?!
23. Best 2014 debut you read?
Ooh I read some fantastic debuts this year. Ready Player One, The Martian, Prisoner of Night and Fog and Cruel Beauty were my favourites.
24. Best Worldbuilding/Most Vivid Setting You Read This Year?
Unhinged – The world-building was one of the strongest features in Splintered, and it remains brilliant in Unhinged.
25. Book That Put A Smile On Your Face/Was The Most FUN To Read?
Ready Player One for making me feel like a rockstar whenever I got a reference and The Martian for being genuinely, unexpectedly, funny!

26. Book That Made You Cry Or Nearly Cry in 2014?
Thirteen Reasons Why – this was my first audiobook experience on a drive to Wales on my own, and I really liked it (despite it being heartbreaking)
27. Hidden Gem Of The Year?
Silverblind – I just don't feel like I've seen much about it really.
28. Book That Crushed Your Soul?
See #26!
29. Most Unique Book You Read In 2014?
Maybe The Girl With All the Gifts – it stands out in a genre that can feel so same-y. (Yes, same-y is totally a word)
30. Book That Made You The Most Mad (doesn't necessarily mean you didn't like it)?
The Last Savanna (unfortunately, in this case, I really didn't like it!)


1. New favorite book blog you discovered in 2014? 
They're not all new-to-me in 2014, but the girls who can always manage to brighten my mood with a twitter chat, a comment or a post of theirs to get lost in! Leah from Uncorked Thoughts, Micheline from Lunar-Rainbows,  Ula from Blog of Erised, Celine from Nyx Book Reviews & Irresponsible Cactus and Megz from Barefoot Med student.
2. Favorite review that you wrote in 2014? 
Either Ready Player One or Fangirl.
3. Best discussion/non-review post you had on your blog?
Probably my 24 before 24 list, which seems to have been a hit when I look at my stats! (This does remind me that my progress page needs updating and also I really need to get going on some of my goals!)
4. Best event that you participated in (author signings, festivals, virtual events, memes, etc.)?
The George R R Martin & Robin Hobb event by HarperVoyager. Two of my favourite authors in one place?! I literally bounced around for days whispering "GeorgeAndRobin, GeorgeAndRobin" …frequently.
5. Best moment of bookish/blogging life in 2014?
Making the switch to self hosted -I have to admit, my stats did take a definite hit, but it was something I did just for me, and I was so excited to change my name and layout and get the Ultimate Book Blogger Plugin set up!
7. Most Popular Post This Year On Your Blog (whether it be by comments or views)?
The Book Blogger Recommendation Challenge!
8. Post You Wished Got A Little More Love?
Reviews in general I guess, though I'm pretty content really.
9. Best bookish discovery (book related sites, book stores, etc.)?
I think for this one I'm going to have to say audiobooks. Obviously I knew they existed but this is the first time I've given them a shot, and I had at least one I adored (Ready Player One).  I'm hoping they're going to make my 20 hours a week commuting feel less like dead time, though my selections have been a bit hit and miss so far. Any suggestions for me?
10.  Did you complete any reading challenges or goals that you had set for yourself at the beginning of this year?
Well I completed my goodreads challenge! I'd have to sit down and update my reading challenges to check the rest.
1. One Book You Didn't Get To In 2014 But Will Be Your Number 1 Priority in 2015?
The Cuckoo's Calling – this has been sat unread on my shelves for far too long, and I must read it!
2. Book You Are Most Anticipating For 2015 (non-debut)?
Shadow Study (Maria V. Snyder)
3. 2015 Debut You Are Most Anticipating?
Probably Red Queen (also because that's early in the year I won't forget!)
4. Series Ending/A Sequel You Are Most Anticipating in 2015?
Fool's Quest (Robin Hobb)
5. One Thing You Hope To Accomplish Or Do In Your Reading/Blogging Life In 2015?
Just have fun with blogging really. Between the Masters and then job hunting, this year is likely to be pretty manic, so I just want to focus on having fun blogging and not stressing myself out too  much more!
6. A 2015 Release You've Already Read & Recommend To Everyone:
Golden Son!
Related Posts